The Meilenstein Hotel
The 4 star superior hotel MEILENSTEIN, awarded "Unique", offers you 85 exclusive double rooms with an inspiring scenery for business or private stays in the heart of Switzerland. Depending on your taste, you can relax wonderfully, flourish actively or hold concentrated meetings and work in the seminar rooms. In our vehicle and Formula 1 museum and in the members' club, we present the fascination of motor sport up close with various stylish classics. You can also dive into the fascinating underwater world with huge aquariums with a total length of 42 metres. The bowling and fitness centre provide active entertainment. Various restaurants and bars under the management of Werner Rothen await gourmets.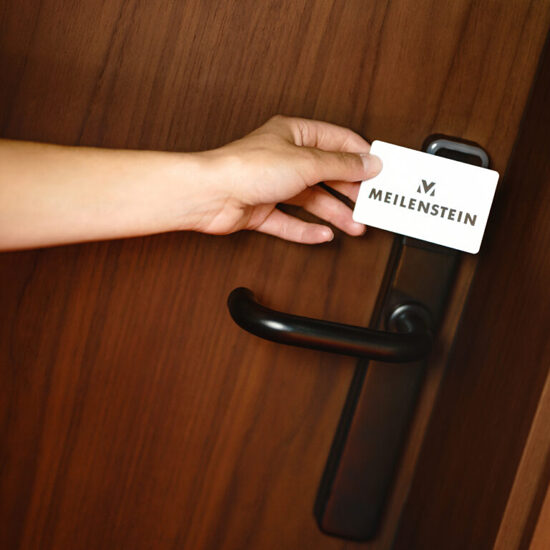 Guest documentation
All information for our hotel guests can be found here in PDF.