Cigar Lounge
Be it a cigar or cigarette, whiskey or coffee - try everything your heart desires in our comfortable lounge. We also offer you an exclusive service: Rent one of the 78 humidor compartments in our cigar lounge. In a high-quality and elegant fumoir characterized by a warm atmosphere, a cigar can be enjoyed to the fullest. Be it the mild version from the Dominican Republic or a strong Havana from Cuba, to the fine cigar from Nicaragua - we will fulfill all your wishes.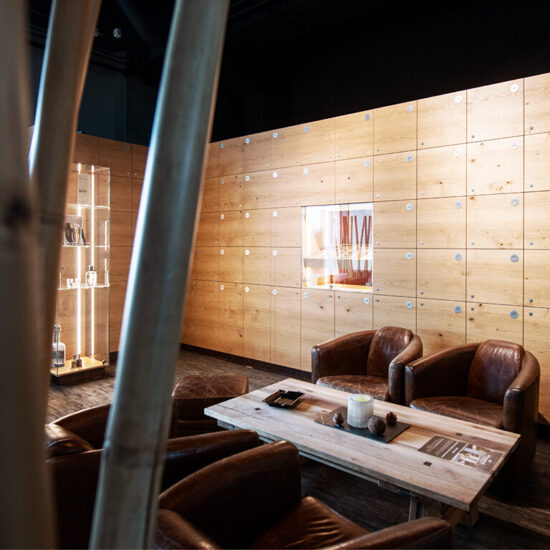 Exclusive humidor compartments for hire
78 fine cigar compartments with regulated humidification for our guests.
(Menu only available in German)