Aquarium Bar
The bar is the highlight of the Langenthal aquarium. Unique aquariums with a length of 42 meters enchant guests from second one. Underwater worlds from the Amazon to Siberia with breathtaking river monsters and colorful Amazon fish can be admired here with dry feet. A backdrop that is second to none. Relax with hot music and cool drinks in this unique atmosphere.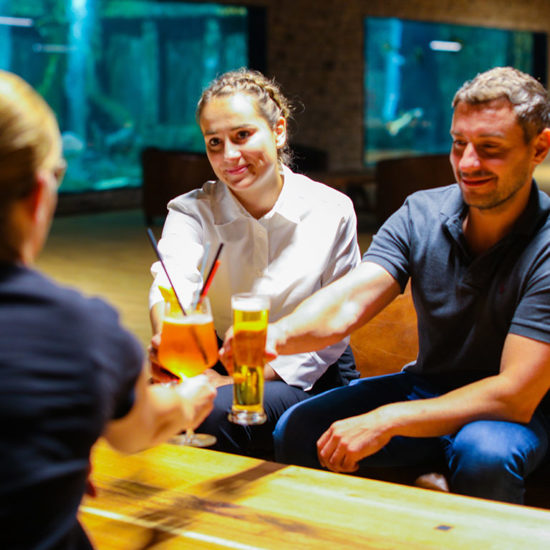 Unique atmosphere
A highlight that invites you to linger, enjoy the unique atmosphere of the aquarium. Take a look at our drinks menu here.

GINtastic
"It's gin o'clock!"

At the moment, we are working on our new Gin menu.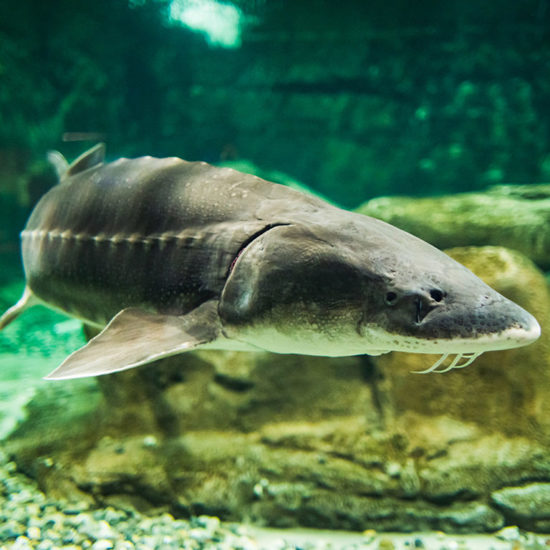 More information
All information about the Langenthal Aquarium

Opening hours Aquarium Bar | only open in bad weather
Monday – Thursday
5 p.m. – 11.30 p.m.
Friday & Saturday
5 p.m. – 0.30 a.m.
Sunday
1.30 p.m. – 11.30 p.m.